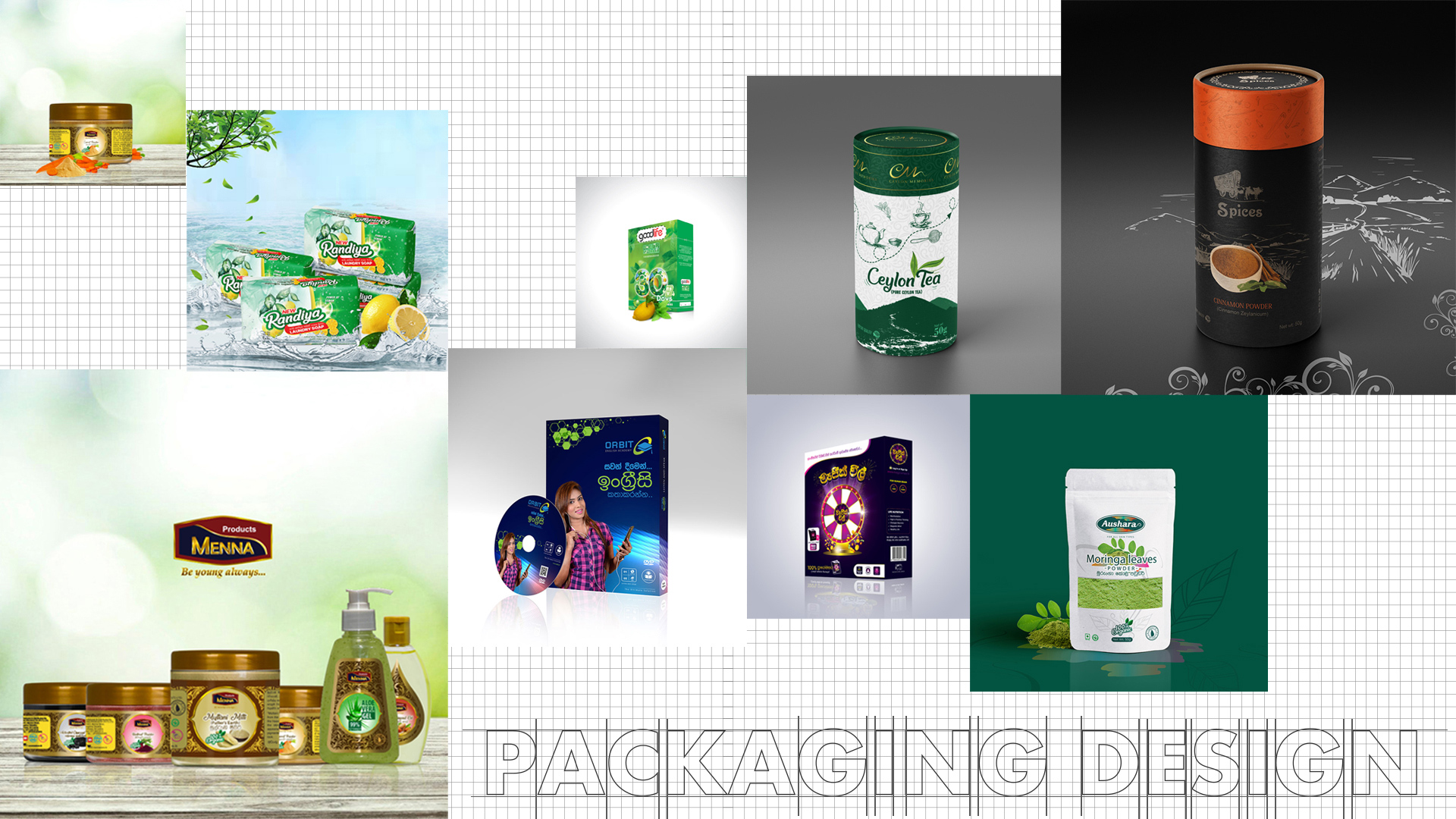 Packaging Design Sri Lanka
Label design and package designing in Sri Lanka are often under-utilized, yet they can be a powerful marketing tool and critical element of success for any product. With the right design elements and message, packaging design can attract attention, create an emotional connection with potential customers, and help build a powerful brand.
Why Design Matters For Your Product Packaging
First Impressions Matter
Your product packaging is often the first thing that potential customers will see, so it is important to make a good first impression. Good product packaging can help to communicate your brand's message and values, and it can also help to set your product apart from the competition.
Good Packaging Can Increase Sales
Good product packaging can also help to increase sales. A study conducted by Dieline found that well-designed packaging can increase sales by up to 20%. The study also found that good packaging can convince customers to pay up to 16% more for a product.
Poor Packaging Can Decrease Sales
On the other hand, poor product packaging can decrease sales. A study conducted by McKinsey & Company found that nearly 60% of respondents would not buy a product if they did not like the packaging. Interestingly, most consumers expect sustainable packaging in most products available to buy in the market.
Good Packaging Can Communicate Your Brand's Message
Good product packaging can be used to communicate your brand's message to potential customers. Your packaging should be designed in such a way that it reflects your brand's values and personality. For example, if your brand is targeted toward young adults, your packaging should be youthful and trendy.
Good Packaging Can Help Your Product Stand Out From the Competition
In today's competitive marketplace, your product needs to stand out from the competition. Good product packaging can help you to achieve this by making your product more eye-catching and memorable. For example, if you are selling a new type of toothpaste, you will want your packaging to be eye-catching and unique so that potential customers will remember your product when they are shopping for toothpaste.
Good Packaging Protects Your Product
Good product packaging is also important for protecting your product during shipping and handling. If your product arrives damaged, it will likely be returned or exchanged, which can cost you money and damage your reputation. Therefore, choosing packaging materials that will protect your product from damage during shipping and handling is important.
How Gavi Can Help You With Product Packaging in Sri Lanka
At Gavi, we understand the importance of packaging design and can help create a package that is sure to stand out on store shelves in Sri Lanka. Our experienced team of designers will collaborate with you to create a unique and effective design that will fit into the Sri Lankan market.
We specialize in designing custom labels, boxes, pouches, and other packaging solutions that are tailored to your exact specifications. Our team of experts has the experience and know-how required to create a package that is sure to turn heads. We have all the tools and resources necessary to bring your vision to life and can help you craft a beautiful and effective packaging design that effectively communicates your brand message.
At Gavi, we understand the importance of creating an effective and eye-catching package that will help you to stand out from the competition. Our experienced designers are ready and willing to work with you to create a package that will capture the attention of potential customers and increase sales. Contact us today for more information about our product packaging solutions in Sri Lanka.
Our Packaging Design Development Process
At Gavi, we have a simple step-by-step process for designing and developing product packaging. Our experienced team of graphic designers will work with you to develop a unique design that reflects your brand's values and personality.
Our process of package design is as follows,
Discussing the Clients Requirements
The first step in the process is discussing the client's requirements. We will discuss your goals, budget, and timeframe for the project. We may also suggest designing a custom logo for your brand, as a professional logo is one of the key aspects of product packaging. We can also help you with that because we are experts in logo design in Sri Lanka.
You may check out our logo design process at,
Logo Design Process in Illustrator
Abstract Colorful Logo Design Process
Researching Trends and Competitors
The next step is researching trends and competitors. This helps us to identify current packaging trends in the market, as well as what your competitors are doing.
Sri Lanka has seen a surge of interest in product packaging trends, with many popular designs emerging.
Paper Canister Packaging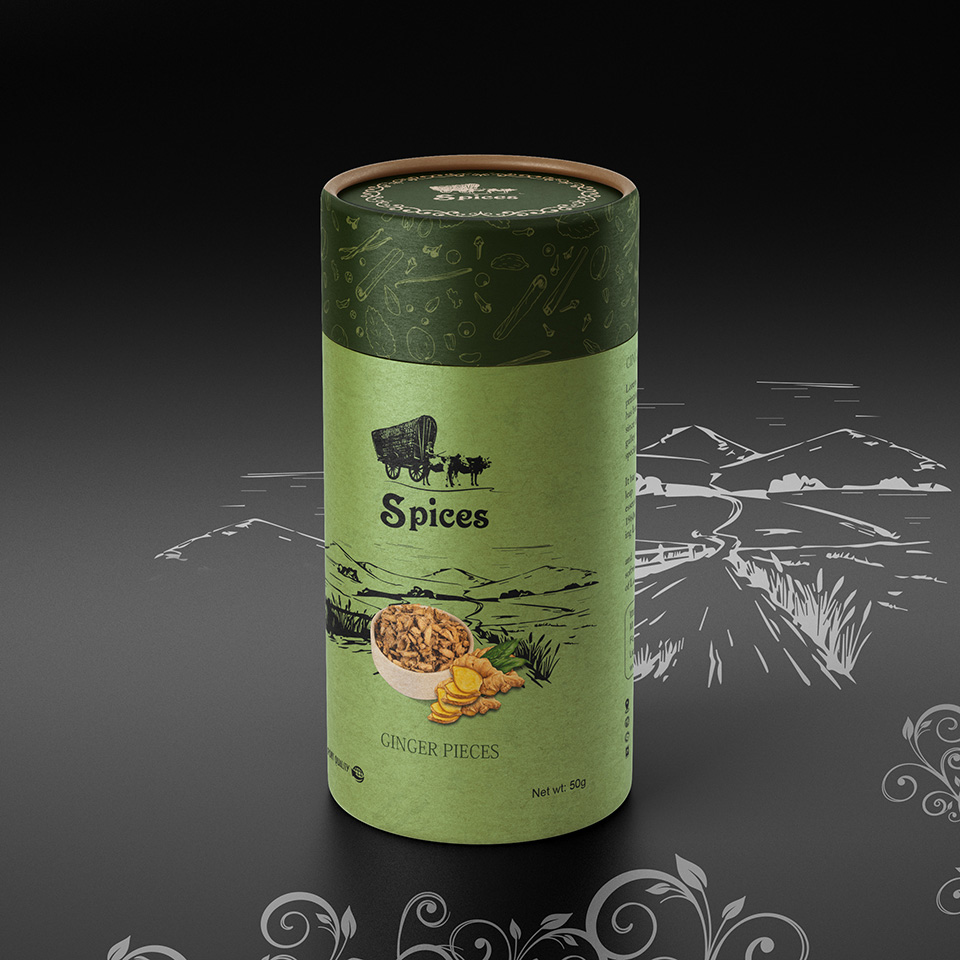 Paper Box Packaging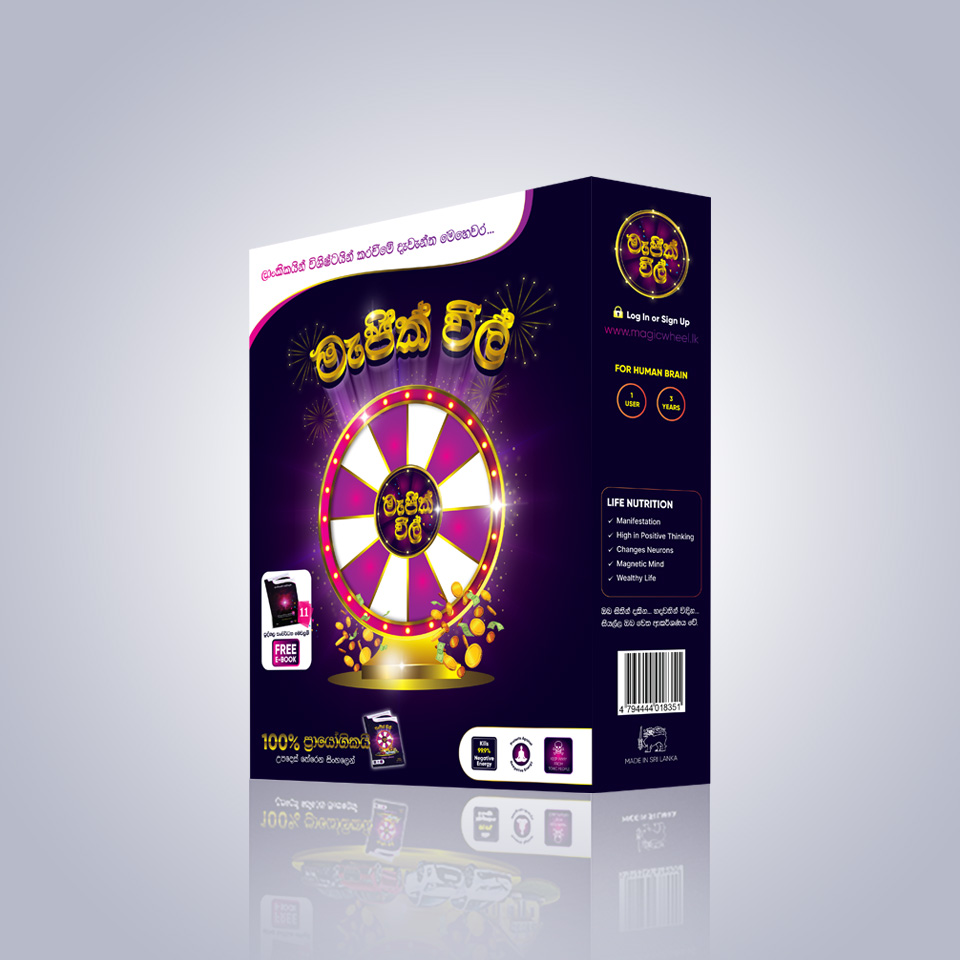 Soap Paper Packaging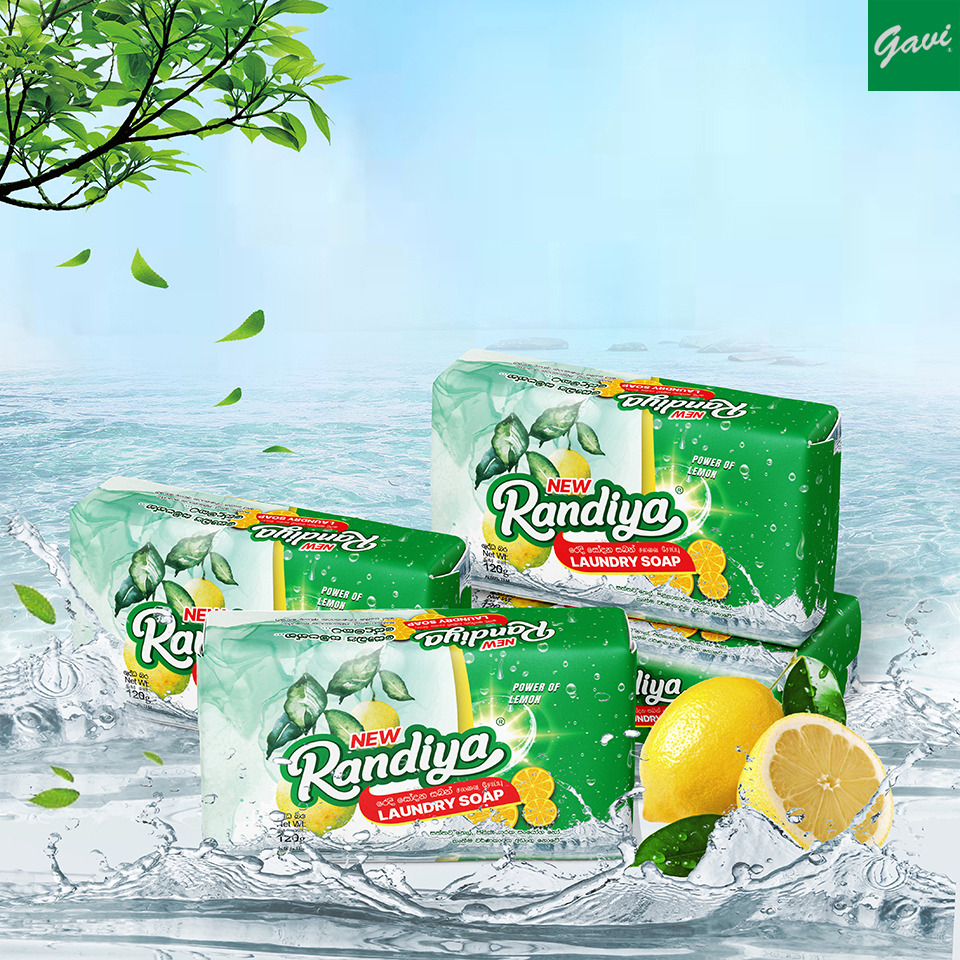 Label Design Sri Lanka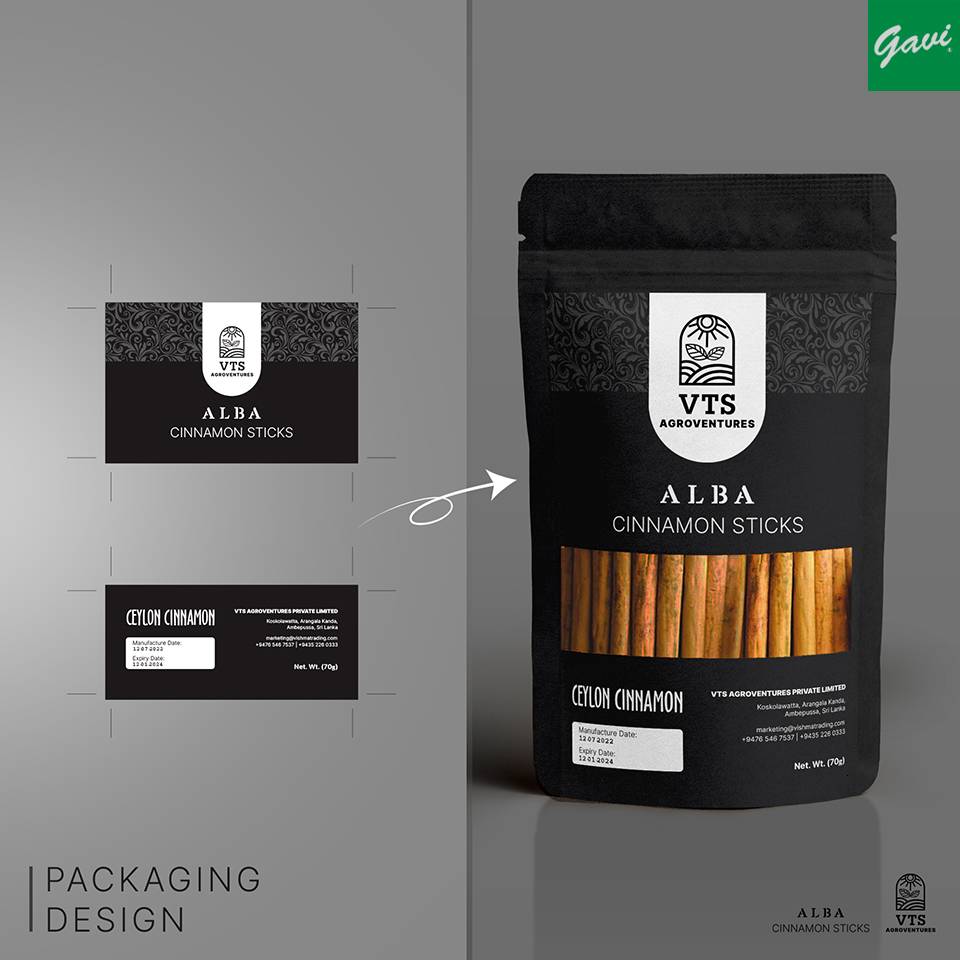 Designing the packaging
Once we have gathered all of the necessary information, our team will begin designing the packaging for your product.
Designing the packaging for a product requires a great deal of planning, research, and creative ideas. The first step is to decide on the type of packaging that will be used. Packaging can include anything from paperboard boxes, plastic wraps, corrugated cardboard boxes, bags, and other materials. Depending on the type of product, certain materials may be more appropriate than others. For instance, if the product needs to be protected from moisture or extreme temperatures, then using a heavier-duty material such as plastic may be the best choice.
The next step is to determine how many layers are needed in the package design. This decision should be based on factors such as cost-effectiveness and sustainability. Single-layer packaging is usually cost-effective but may not provide enough protection for fragile items or those that need to be kept in a specific temperature range or environment. Multi-layer packaging can provide better protection and help promote branding as well as product features and benefits.
Choosing the right printer type for printing on the package is also an important factor in designing effective packaging. Different types of printers offer different capabilities, such as digital or flexographic printing for high-volume printing jobs or screen printing for short runs with less setup time. Depending on what features are necessary, selecting a printer that offers maximum flexibility can help reduce costs while still producing high-quality results.
In addition to choosing and ensuring compatibility between each of these components (packaging material/type, number of layers, and printer type), we must also consider other aspects such as color scheme options, logo placement, user experience (ease of opening/closing packages) and size/shape considerations when packaging something larger than standard envelope sizes. It's also critical to double-check all information prior to production to guarantee accuracy! Finally, during production, all supplied materials must meet safety codes so that there are no issues when it comes time to ship out products to customers.
You can leave all these hassles of designing the packaging to us. Our team is highly experienced in this area, and we are committed to providing you with the best possible solution.
Testing the Packaging
Finally, we will test the packaging to ensure that it is fit for purpose and properly protects your product during shipping and handling. We can also provide mockups of the finished design so you can get a clear idea of what the packaging looks like before it goes into production.
Why Choose Us?
Over ten years of experience

Combination of experience and creativity

A professional's touch

Original, highly creative, and conceptual design that depicts the brand's message

Highly professional, unique & high-quality designs
What We Deliver
Full Product Wrap

All Final File Formats (AI, EPS, PDF, PSD, JPEG, PNG)

3D Image

Print-Ready
At Gavi, we believe that good product packaging is essential for any successful business. We are passionate about creating unique and eye-catching packaging designs that will help you to stand out from the competition. Contact us today to learn more about our product packaging services in Sri Lanka. We look forward to helping you create an effective and memorable package for your product.