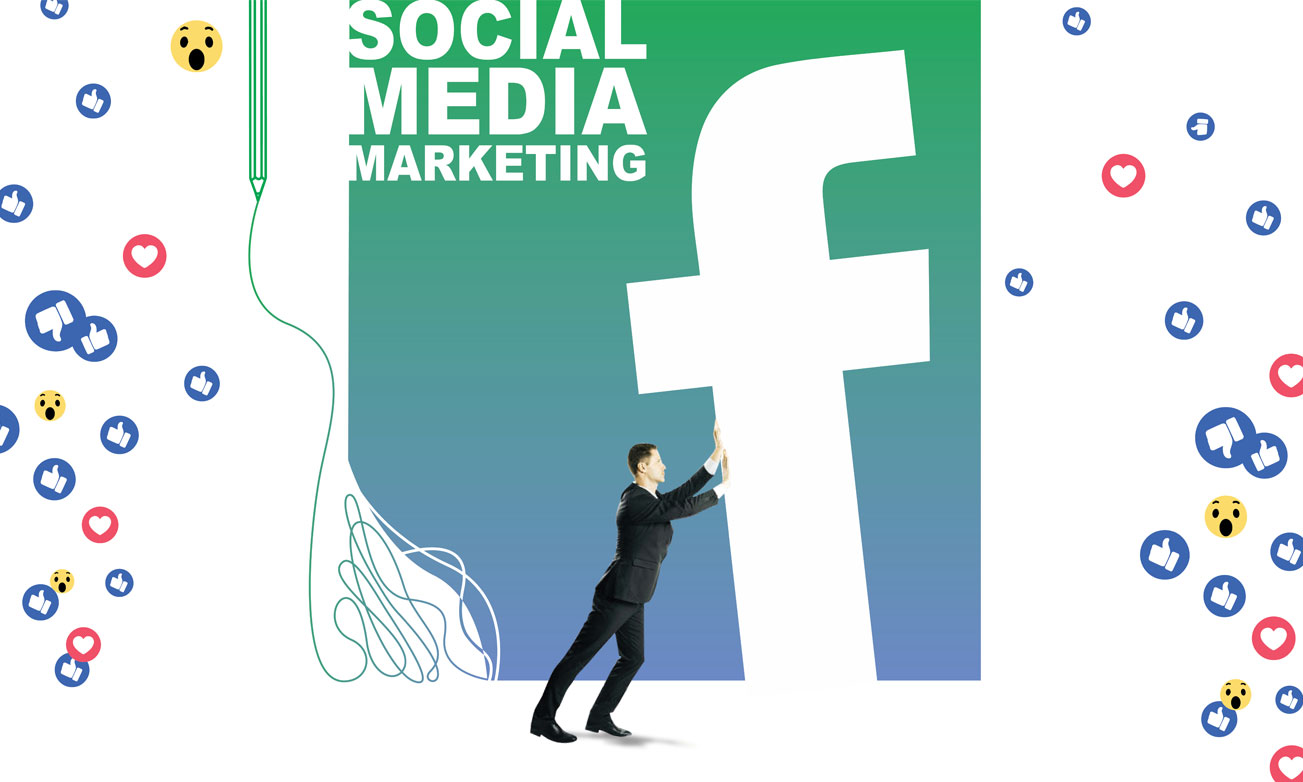 Social Media Marketing Sri Lanka – Get In Touch With The Experts – Gavi.lk
Social media has become a major source of communication and marketing in the current world. With an ever-increasing user base, it has become an important tool for reaching a wider audience. Almost all businesses use social media to promote their products and services, but the task is not as easy as it seems. It requires a lot of technical know-how and expertise to maximize the potential of social media.
What is Social Media Marketing?
Social media marketing is a type of digital marketing that enables businesses to promote their products and services through various social media platforms such as Facebook, Twitter, Instagram, and many more. It involves developing engaging content or campaigns to engage and interact with the users. This can include replying to their comments, sharing content, running contests, and engaging in conversations.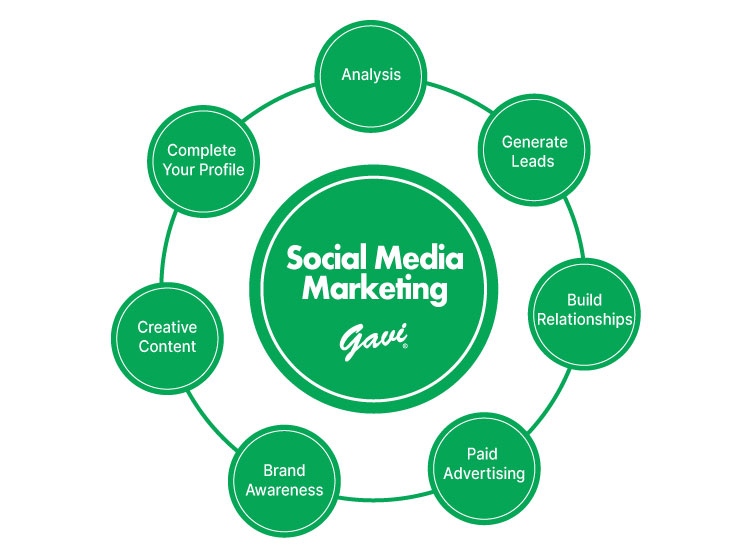 Why Use Social Media Marketing in Sri Lanka?
Social media marketing in Sri Lanka is an effective way to promote a product or service. It allows businesses to reach a larger audience than traditional advertising options. Looking to the future, here are some of the social media statistics for Sri Lanka in 2022.According to the Data Reportal, out of a population of 21.54 million and 11.34 million internet users in Sri Lanka for January 2022, the vast majority were social media audiences.

Facebook
7.15 million users

YouTube
6.68 million users
Instagram
1.55 million users

LinkedIn
1.50 million members

Twitter
296.7 thousand users

Tiktok
Over 900 thousand users
As you can see, there is a large potential user base utilizing social media platforms in Sri Lanka. That's why it is important to use social media marketing for businesses in Sri Lanka.
Benefits of Social Media Marketing for Businesses in Sri Lanka
Social media marketing can be an extremely powerful tool for businesses in Sri Lanka, as it has the potential to help them increase their brand awareness, build relationships with their target audience, generate leads, and be cost-effective.
When used strategically and effectively, social media can be a great asset to any business operating in Sri Lanka, not only by increasing brand reach but also by providing a platform where companies can engage in meaningful two-way conversations with customers and potential buyers. Social media marketing can provide a wide array of benefits for businesses, including:
Strengthening Brand Awareness & Recognition
As there are many users on different social networks in Sri Lanka, businesses have access to a multitude of potential customers who could become aware of their products or services. With the right strategies and tactics, organizations can create more engagement among these users as well as develop better relationships with them. This interaction will increase the visibility of the company's brand and make it more recognizable.
Generating Quality Leads
Social media is an effective way for businesses to capture targeted leads that are interested in their offerings. Through engaging content such as videos, polls, and surveys, companies can attract the attention of potential customers, who could then convert them into leads for further communication down the line. Additionally, creating strategic calls-to-action (CTAs) will help direct users towards taking specific actions like signing up for newsletters or registering for events that may be beneficial for the company's goals.
Boost Your Site Traffic and Grow Your Audience
By utilizing social media, businesses can drive traffic to their website, as users will be more likely to visit it if they follow the company on social networks. Additionally, businesses can use various tactics such as creating promotional campaigns or running giveaways in order to further boost their web traffic and build their online presence.
Tip: Having a well designed website is key to making the most out of your social media campaigns. Check out Web Designing Sri Lanka for more info.
Cost Efficiency & Return on Investment (ROI)
Compared to traditional advertising methods such as print or television ads which require significant financial investments upfront and have no guarantee of success, social media campaigns offer an inexpensive option that allows companies to track performance stats such as impressions, clicks, and engagement metrics at any given time during the campaign duration. Companies will also benefit from gaining insights into user behavior which they can use to improve future campaigns or other marketing initiatives moving forward.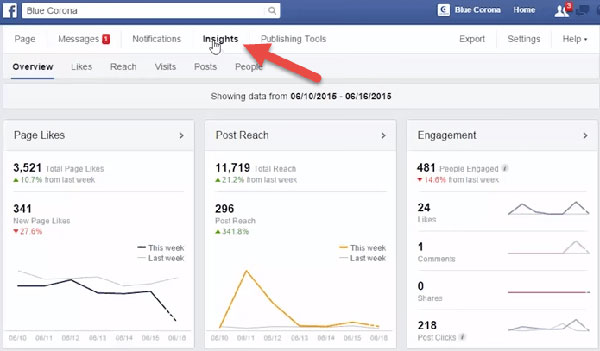 Facilitating Customer Communication & Support
Social networks provide businesses with an unparalleled method of communicating directly with their customers in a much shorter duration than other communication channels such as emailing and phone support. Customers can expect to receive assistance quickly, particularly when using platforms like Instagram or Twitter, which have live chat features which allow for swift responses from customer service personnel or company representatives.
Overall, social media is an invaluable resource for businesses in Sri Lanka that enables them to benefit from increased brand exposure and recognition while improving customer relations through convenient two-way communication channels, which promote cost efficiency along with enhanced ROI potentials over time if managed properly across multiple platforms.
Overview of Gavi.lk's Social Media Marketing Services
Gavi.lk is a full-service social media marketing agency that specializes in creating effective content for businesses of all sizes. From developing detailed social media strategies and designing meaningful content to optimizing posts and leveraging influencer campaigns, we provide comprehensive solutions that drive tangible results.
At Gavi.lk, we understand the importance of establishing an effective presence on the right platforms. We'll help you identify which platforms are best suited to your business goals and develop tailored strategies to ensure maximum reach and engagement with your target audience.
From creating compelling brand assets such as custom logos, cover photos, and profile pictures to crafting engaging social media posts that resonate with your audience; our team works closely with you to craft personalized content that speaks directly to your customers. We can also help you optimize existing posts for maximum visibility and impact by utilizing the latest tools and tactics.
Further, we can also help you with paid ad campaigns on Social Media platforms such as Facebook, Instagram, Twitter, and LinkedIn to help you get the best ROI from your Ad spend. Additionally, we partner with influencers to help you reach a wider audience base and attract potential customers.
Whether you're just getting started on social media or looking to revamp your existing campaigns, Gavi.lk is here to help you create a successful social media presence and increase brand visibility in Sri Lanka and beyond.
Check Out Our Recent SMM Works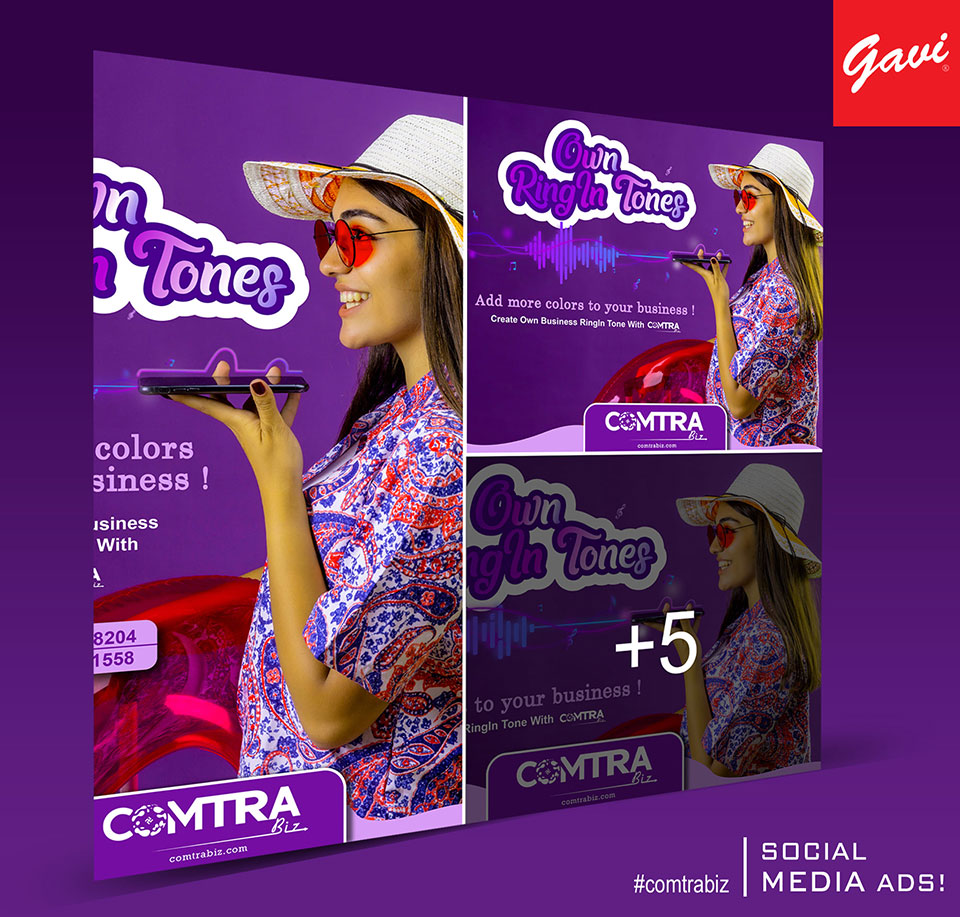 Gavi.lk also goes beyond simply creating content – we stay up-to-date on the latest trends in social media marketing so that we can continuously monitor performance data and make ongoing improvements to ensure successful campaigns each time around. Our team will analyze metrics such as clicks, impressions, shares, mentions, user comments, and other KPIs across multiple channels in order to assess the effectiveness of each campaign – giving us valuable insight into what works best for your business objectives. This, in turn, helps us to create targeted strategies that are tailored to meet your unique needs and drive maximum engagement with your customers.
We believe in the power of social media and understand its potential to drive incredible results for businesses. Whether you have a small budget or need to reach an international audience, Gavi.lk is here to help you get the most out of your social media efforts.
Contact us today to learn more about our social media marketing services and discover how we can help you create an effective presence on the most popular platforms.
We look forward to working with you!