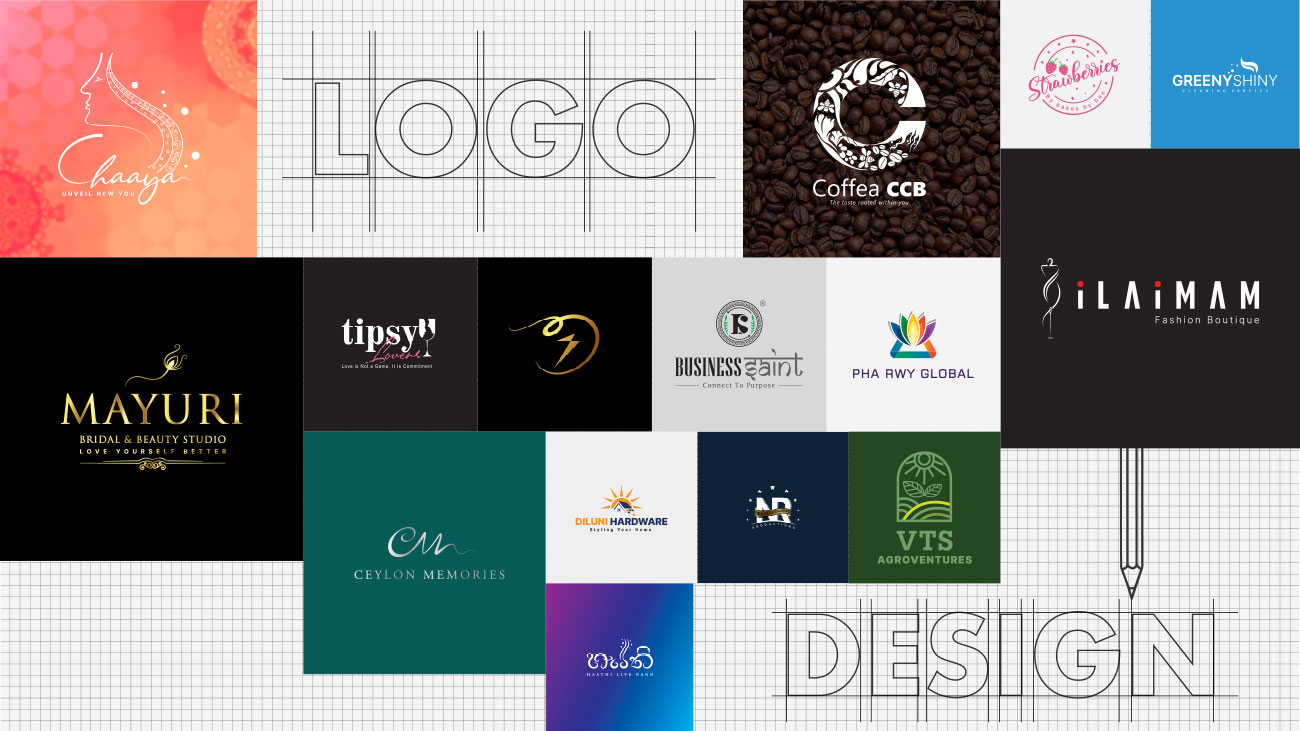 Custom Logo Design – Why Your Small Business Needs A Custom Logo?
A business logo serves as a visual representation of your brand, creating a connection between you and your customers. It gives your business a unique identity and can help you stand out from the crowd. A custom logo is an important investment for any small business, as it helps create an immediate and lasting impression.
Those who know the importance of a logo in business understand that investing in a custom logo design is a must. If you are not sure whether to invest in a custom logo design or not, let us discuss some of the reasons why a small business needs one.
What Is A Custom Logo Design?
A custom logo design is a unique graphic symbol created specifically for your business. It combines the elements, fonts, and colors of your brand into a single, easily identifiable logo. It helps you establish a strong presence in the marketplace and provides recognition for your company.
Custom logo design is often created by professional graphic designers who specialize in logo design. They use their knowledge and experience to create a logo that best reflects your business, making it stand out from the crowd.
Why Your Small Business Needs A Custom Logo Design?
Your small business needs a custom logo design to establish a strong and identifiable brand presence. A custom logo helps you make a lasting first impression with customers and clients. It's an essential component of your company identity and gives potential customers a sense of what you offer. Here are some more reasons why your business needs a custom logo design:
It Helps You Stand Out from the Crowd: A unique, eye-catching logo is essential in helping your business stand out from the competition. Your custom logo should be memorable and act as a visual representation of your company's values and mission statement. This will help customers easily recognize your brand when they come across it or remember it when they need it.
It Shows Professionalism: Having a custom logo shows that you are serious about your business and that you have taken the time to create something unique and special just for them. A well-designed logo can also increase customer trust in your business as it conveys professionalism and credibility.
It Attracts New Customers: Your custom logo design should be instantly recognizable, even from far away, so that new customers can find you more easily on search engines, social media sites, or other online sources. Potential customers will also be drawn to a visually appealing logo which will help them remember who you are and what you do when making purchasing decisions.
It's a long-term investment that will pay off in the end: Spending money on creating a distinctive, professional custom logo is an investment that could potentially bring you more customers over time than if you had used generic branding instead. Customers will often associate quality with branded logos, so having one can go a long way toward increasing customer loyalty and satisfaction with your products or services.
Overall, creating a custom logo for your small business is an essential element in establishing yourself as an established brand in the industry. Its unique design will help differentiate you from competitors while also developing trust among consumers by showcasing the values of your company through visuals. Additionally, investing in creating something special that is memorable can help attract new customers while also increasing customer loyalty in the long run – both of which are key components to sustaining any successful small business venture!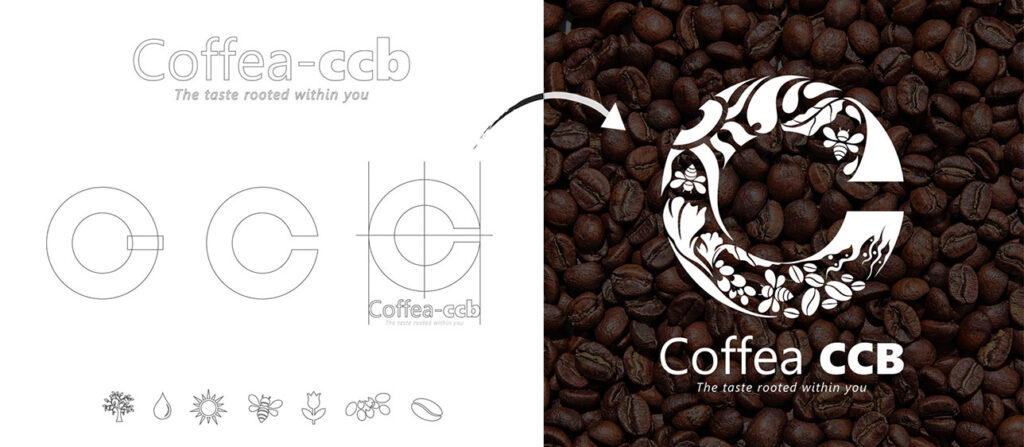 Ways To Design A Custom Logo
There are several ways to design a custom logo. Depending on what you're looking for, you might choose to create the logo yourself, hire a freelance designer or company, or use an online generating tool. All of these methods have their advantages and drawbacks and can be tailored to fit your budget and timeline.
Designing Your Own Logo
If you want to create your logo yourself, the first step is deciding which type of design software you'll use. There are several free and low-cost tools that allow users to produce logos with a variety of features. Depending on your skill level, you may start with something basic like Canva or Adobe Spark and then upgrade to more complex products like Photoshop or Inkscape when you have more unique and modern logo design ideas. Once you have chosen the software, spend some time exploring tutorials and researching other logo designs before beginning your own project. It's important to take note of design trends that reflect your industry and invest the time necessary in perfecting your logo design before using it officially.
Logo Design Templates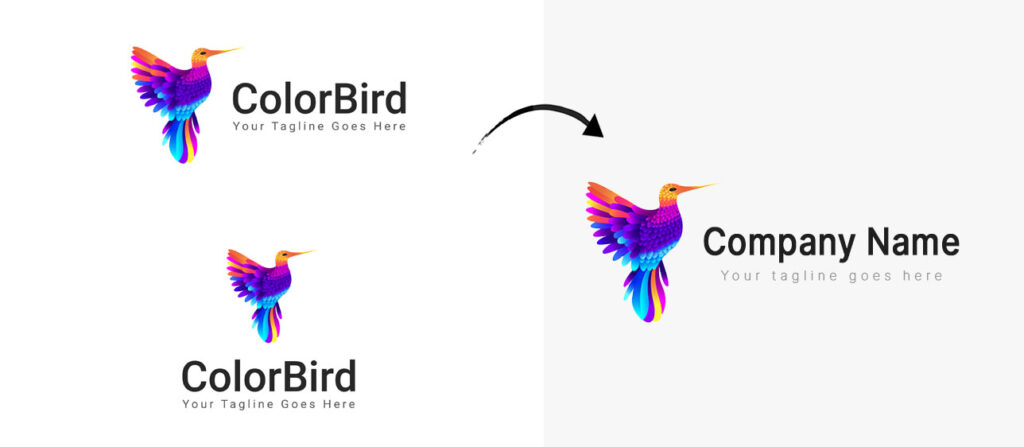 Logo design templates are great for anyone who doesn't have the time or resources to design their logo from scratch. Templates provide an easy starting point that can be quickly customized to create a unique logo. Many online platforms like Canva and Adobe Spark offer free template libraries that can be used to create a custom logo design in minutes. However, using this option might not be practical for those who lack skill and experience in graphic design.
Hiring A Freelance Designer Or Agency
If you don't feel confident in designing your own logo but need a truly unique logo that's tailored specifically for your brand, hiring a freelance designer or an agency can be a good option. Many freelancers specialize in specific industries, which can make it easier to find someone who is familiar with effective branding practices within your field. Before hiring a freelancer, ask them for work samples so you can get a basic idea of their style and if it is compatible with yours. Also, make sure they understand the exact specifications for how you want the logo presented (e.g., color palette choices) since this will help ensure that all versions are consistent across different media platforms. You should also agree upon payment terms up front and establish clear deadlines, so expectations are set from both parties from the beginning of the project.
Using Online Generating Tools
For those on a tight budget or just starting out with branding, one option could be using free online logo-generating tools such as Logaster or Free Logo Maker. These services allow users to create custom logos quickly by inputting desired text elements such as company name, tagline, etc., selecting one of many pre-made templates offered by the service provider, then downloading images once complete without having to purchase anything extra like fonts or software programs needed when designing logos manually. While they certainly offer convenience when time is limited, and the cost is an issue, they lack customization options compared with professional designers due to copyright restrictions on their pre-made graphics templates, so if possible, it's best to opt for another solution such as hiring a freelancer or designing your own logo if possible given the circumstances.
How Can I Design My Own Logo?
If you have chosen the former option from the above, we guess that you'd like to take the challenge of coming up with a unique idea for your brand logo. However, for that, you'll need to have a basic understanding of graphic design first. In our previous blog post, Logo Design Sri Lanka, we explained the basics of logo design, logo design types, and tips to keep in mind when designing a logo.
You'll also have to learn graphic design software such as Adobe Photoshop or Illustrator, both of which are commonly used by professional designers. There are plenty of resources and tutorials available to help you in becoming familiar with the program. Once you have a basic understanding of graphic design, use this to brainstorm ideas for your logo and experiment with different fonts, shapes, and colors.
Here's a sneak peek of how a logo is made with illustrator.
Also check out Abstract Colorful Logo Design Process for more ideas.
As you see, there's much more to designing a logo than coming up with an idea. There's also the technical part, which requires extra time and effort. But it may eat up your valuable time required for your business needs, which is why we recommend hiring a professional to do this job.
How Much Does It Cost To Have A Custom Logo Made?
The cost to have a custom logo made will depend on the designer or agency you hire, as well as the complexity of the logo design. Professional logo design services can typically range from a few hundred to several thousand dollars. If you are working with a freelancer, the cost will vary based on the services they offer and their experience. In most situations, freelancers charge by the hour, so make sure you know what you're receiving for your money and that the time frame is realistic. Finally, it's worth noting that if you're prepared to work with a designer from another country or on an internet platform, you might be able to get a better price tag than working directly with one in person. However, ensure that quality is not compromised in the process.
Why Gavi Is The Best Choice For Small Business Owners Looking For Custom Logo Design
Gavi is the best choice for small business owners looking for custom logo design because we offer superior quality design, affordable rates, fast turnaround times, and unbeatable customer service. Gavi's team of experienced professionals has over ten years of experience in creating iconic logos that are tailored to match their client's unique brand identities. With our expertise, we ensure that each logo is crafted with precision and stands out from the competition.
With us, you will receive the following:
10+ years of experience

Professional and creative designs with high efficiency

Get source files – Ai, EPS, PSD, PDF & High-quality JPG, PNG

Copyrights will be with the customer

Reliable and quick communication

Lifetime customer support

100% money-back policy if not satisfied

100% original & unique vector design from Adobe Illustrator
If you're looking for a professional logo design at an affordable price, Gavi has the perfect solution for you. Our commitment to quality and customer satisfaction makes us the perfect choice for your logo design needs. Contact us today to get started!
Our Recent Work
Our team of creative logo designers regularly comes up with innovative and modern logo design ideas. Here's a glimpse of some of our recent logo design projects.