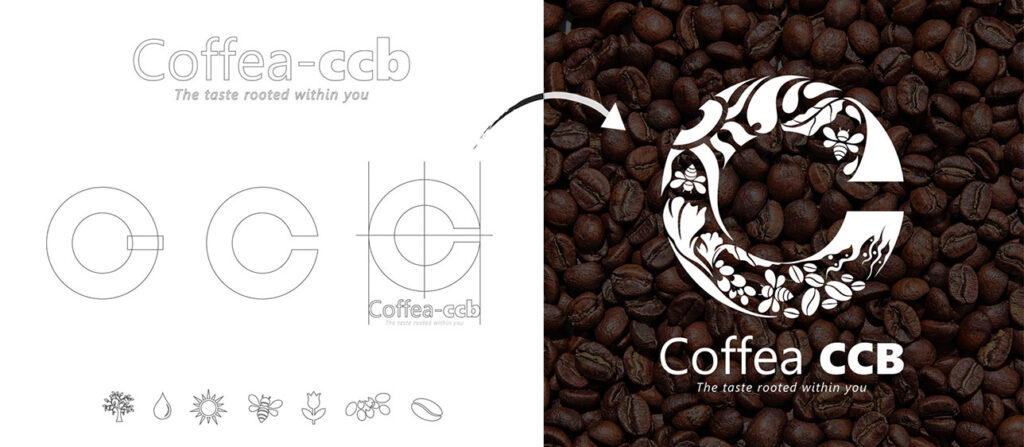 In today's world, every company requires a visual identity. The brand stands out from the competition. Its distinctive logo, colors, wordmark, typography, and certain visual components like images and iconography provide a unique first impression. We make it simple to collaborate with knowledgeable, imaginative specialists from around the globe and develop your brand via creative, distinctive logo design in Sri Lanka.
Not only is a logo a little work of art, but it also serves as the foundation upon which your business may create a distinctive brand identity. Utilizing a unique logo throughout multiple company platforms, including your website, packaging, labels, social media, printed materials, etc., can provide your brand with much-needed exposure. When your brand's logo distinguishes you from the competition, it becomes timeless. An excellent logo conveys the essence of the company you represent in a single look. Every firm has various needs, and those needs vary from one another. That is why Gavi.lk offers you a unique logo design at the most competitive pricing in the industry.
Your brandmark also helps to draw in and keep the attention of your target market while increasing consumer loyalty to your brand. Creating a unique logo is now affordable, thanks to affordable creative services at Gavi.lk. Within your budget, you may develop your brand identity. However, as the most prominent logo design service in Sri Lanka, we advise you to familiarize yourself with the history of logo design or the newest logo design trends before you start producing one. 
It will aid in your comprehension of various logotypes, their purposes, and related industries in which they are used. For a stunning logo, use our custom logo design services or, even on a tight budget, employ a logo designer. You'll receive what you need no matter which route you choose.
Recent Logo Design Projects
What is custom logo design?
Discover
Logo design is not art. Therefore, we shouldn't simply start creating logo concepts based only on our aesthetic preferences. A logo should endure as it serves as the centerpiece of all brand communication and is everywhere. We don't want to rebuild that logo anytime soon; therefore, we want to give ourselves deep research and the most fantastic shot of creating a logo that will stand the test of time.
Sketch
It is also essential to determine if a symbol or a memorable typographic treatment of your brand name is required. We also determined that we need a symbol that may serve as a visual abbreviation so that it can be utilized at tiny sizes when the full name would be unreadable. Now, sketching logos may be time-consuming. Therefore, pauses and allowing your ideas to evolve and mature in your mind are crucial.
Design
As the most outstanding logo designer in Sri Lanka, we are a team of skilled logo designers with extensive experience in crafting exceptional logos by hand. We've supported thousands of small and large businesses throughout the globe in creating logos that stand out from the crowd. We will assist you in designing the logo that will propel your company to the next level. We promise exceptional service for your job.
Deliver
Our tried-and-true creative methodology creates design magic. We'll transform your fantastic ideas into a one-of-a-kind design using our worldwide network of collaborators. At Gavi.lk, we'll assist you in locating a designer with the precise skill set you need, and you'll work closely with them on your project.
Why choose us?
Over ten years of experience
Combination of experience and creativity
A professional's touch
Original, highly creative, and conceptual design that depicts the brand's message
Highly professional, unique & high-quality designs
Unlimited revisions until you are 100% satisfied
Get Started
24/7 Phone & Email Support