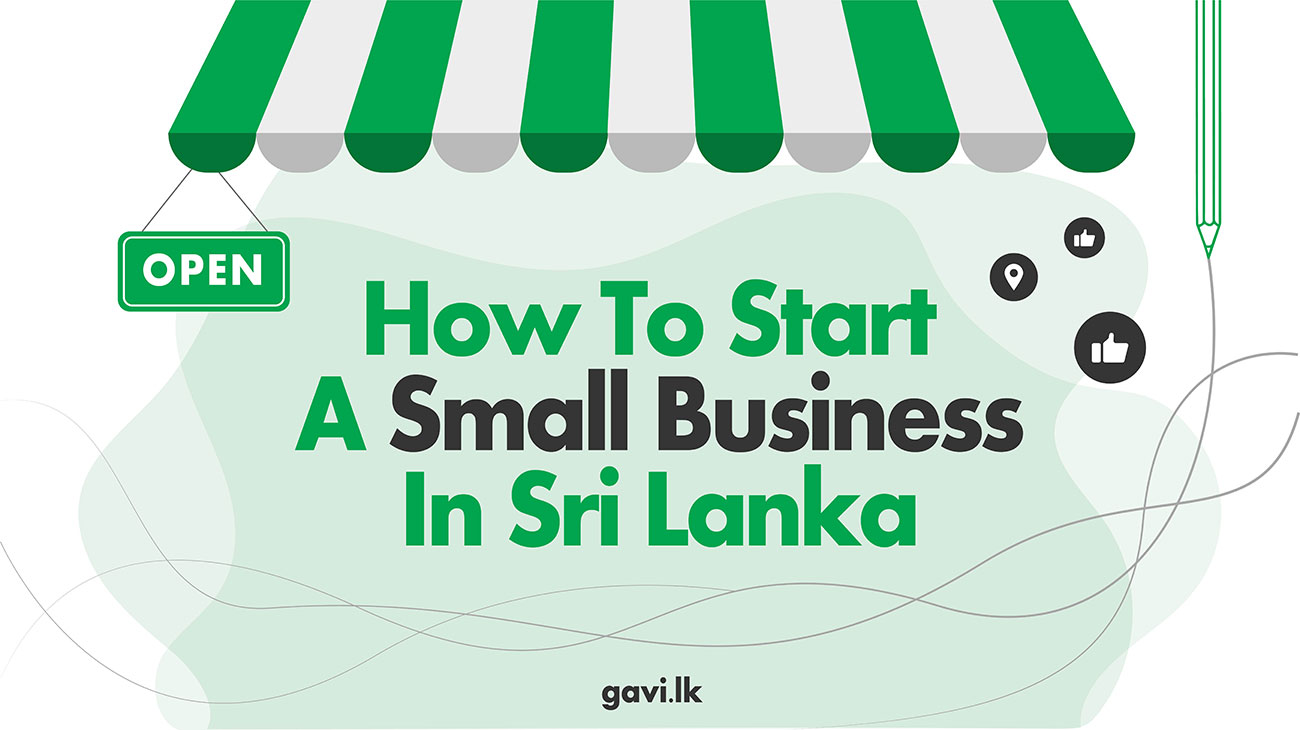 How To Start A Small Business In Sri Lanka
With the financial crisis and the instability of traditional employment opportunities, many citizens of Sri Lanka are turning to entrepreneurship and small business ownership as a way to gain financial independence. However, starting a small business can be complicated and intimidating, especially for those who have yet to gain experience in the area. Fortunately, this guide has all the necessary information to help you get started with your small business journey in Sri Lanka.
How to come up with a business idea
We've seen many individuals in Sri Lanka start their businesses just because someone they know suggested it or they heard that a certain business was profitable. But this is probably the main reason why many businesses fail – it's not because they weren't given the right advice or lacked resources, but rather because they didn't have a well-thought-out plan.
So if you're thinking of setting up a business in Sri Lanka, the first step is to come up with the idea that you're passionate about. Do your research, identify a need in the market that you can fill, and figure out what makes your business unique. Check if it is a problem-solving startup that can bring a new and innovative solution to the market or something more traditional.
Ultimately you must consider if it is profitable and financially viable. Calculate the cost of startup expenses, such as licenses, materials, equipment, and marketing costs. If your business idea fits within a realistic budget, you can start to create a business plan.
If you still don't have any business ideas, here are some profitable ideas to think about:
01. An online store or retail business

02. Export-import business (There is a demand for dehydrated products and spices)

03. Food delivery service

04. A home-based business

05. Event planning business

06. Restaurant, café, or catering business

07. A cleaning service

08. Pet-sitting or pet grooming business

09. Home repair business
No matter what kind of business you decide to start, be sure to check if it is something you are passionate about. This will make it easier to stay motivated and work hard to achieve your goals.
Creating a Business Plan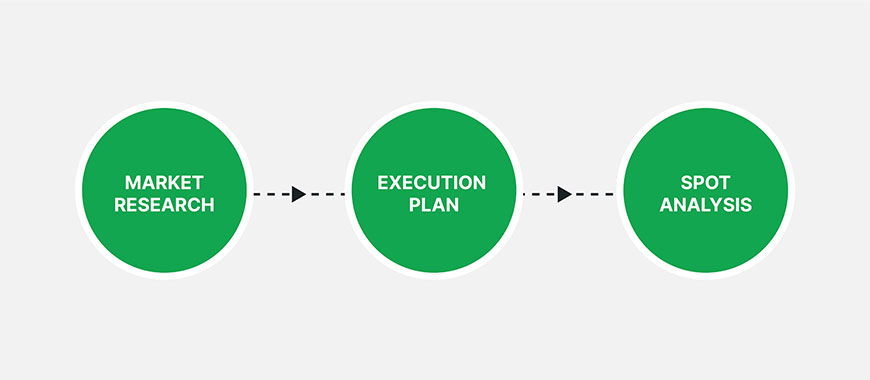 Creating a business plan involves three main steps.
Market Research
First, you should analyze the competitors so that you can better understand what makes your product or service unique. Research the pricing and competition and find out who your target customers might be.
Then validate your business idea by releasing a minimum viable product or beta version to get feedback from potential customers. If your samples are sold within a month, then your idea has potential.
Execution Plan
Once you have validated your business idea, you need to come up with an execution plan. This includes budgeting for marketing and advertising, hiring staff, choosing the right logistics partners, and so on. A good execution plan can make or break a business. So, choose wisely.
Spot Analysis
It would help if you also took note of your strengths, weaknesses, opportunities, and challenges. This will help you understand your market better and how to make your business work better, even when times are tough. With the information you gathered, you can make informed decisions to keep your business going and growing.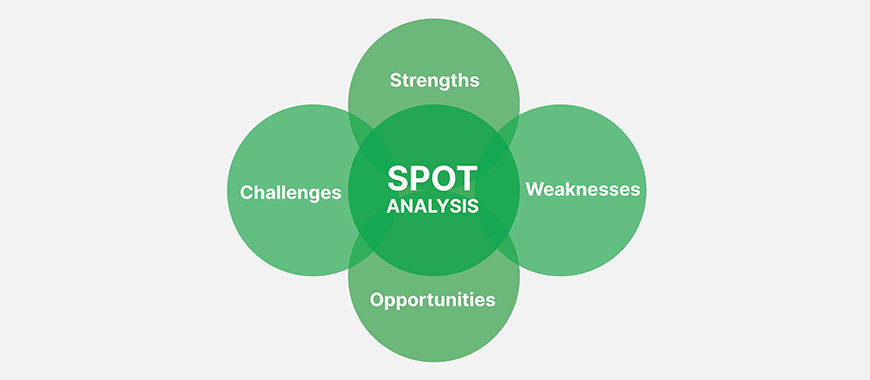 Fund your business
Now that you have a proper business plan and insights into the market, you need to figure out how to fund your business. There are quite a few funding options available in Sri Lanka.
Personal wealth – This option is the most straightforward and involves using your own wealth to fund the business.
01. Venture capitalists/ Investors – This is a riskier option as venture capitalists will take an equity stake in the business and expect a return on their investment.
02. Loan – Taking out a loan is another way of funding your business. You need a good credit score and be able to show that you can pay the loan back.
You can also opt for crowdfunding if you are targeting an international market. This involves setting up a campaign on a crowdfunding platform such as Kickstarter or Indiegogo and raising money from people who believe in your product. However, it may be more beneficial to look for local investors or banks for local businesses.
No matter which option you choose, make sure that you have a clear plan and strategy in place to ensure that you will be able to repay your investors or loans. This will not only help you get the funds you need, but it will also improve your credit score and show potential investors that you are serious about making your business a success.
Register your business

Now comes the legal part. Depending on your business type, you may need to take extra steps and register your business. If you're looking to register your business in Sri Lanka, there are three options available for you, sole proprietorship, Partnership, and Private Limited registration. However, most businesses choose sole Proprietorship or Private Limited registration as they are the easiest options.
Sole Proprietorship
The sole proprietorship is suitable for individuals who want to run a business on their own. This type of business registration is unincorporated, meaning it has no separate legal entity, and the owner is the business. This is the simplest and least expensive form of legal business registration available in Sri Lanka.
Pros
01. Cheap registration fee.
02. Ability to open a bank account under your business name.
03. Flexible business structure.
04. No requirement for minimum capital to start a business.
05. No need to file any document at the Department of Registrar of Companies.
Cons
01. All income generated will be considered your personal revenue. Therefore, you are liable to pay taxes on the business income.
02. You won't have a separate legal entity, so you will bear all the responsibilities and liabilities of the business. (This means you'll have to use your own assets to pay off in case of a lawsuit or bankruptcy.)
03. You can't sign any contracts with investors.
04. Limited access to bank loans and other funding options.
05. The death of the owner ends the business.
How to register a sole-proprietorship business in Sri Lanka?
To register a sole-proprietorship business in Sri Lanka, you'll need to visit the provincial council in your area. Once you visit and explain the kind of business you're setting up, the authorities will provide you with a bunch of forms to fill out.
They will also ask for some documents in order to apply for business registration. This will include but not be limited to an application form, a grama sewa certificate, A copy of NIC, and legal documents of your business premises (if the premises is not owned by you, you'll also need to provide a lease agreement or a consent letter), affidavit of the initial capital of the business, and other documents required depending on your business type.
It will take around one week to several months to collect all of these documents, depending on the time you are willing to spend getting them. Once everything is all set, submit them to the provincial council with the registration fee. Depending on the initial capital of the business, you'll have to pay around 500-3000 rupees.
Once the application is accepted, you'll be given a registration certificate with an official stamp in 10-15 days. You are now ready to launch your business.
Private Limited Company
Private Limited companies are a more popular alternative to sole proprietorships as they provide more protection against personal liability and offer more flexibility with regard to management structure.
Pros
01. Limited liability – owners and shareholders are not personally liable for the company's debts or obligations, providing greater financial security to those involved.
02. Investor friendly – investors may feel more secure investing in a business that provides longevity and stability beyond the death of an owner or partner, making private limited companies more attractive to potential investors.
03. Easier access to funding – lenders and investors often prefer to invest in businesses registered as private limited companies, giving these businesses better access to financial resources.
04. Easy to register as an importer or exporter – government procedures for registering a business as a private limited company are less complex than those for sole proprietorships or partnerships, allowing faster registration as an importer or exporter when required.
05. Higher credibility – customers, and suppliers may view your business more positively if it is registered as a private limited company due to its established structure and standards of corporate governance, leading to increased trust in your services or products.
Cons
01. Cost: Registration of a private limited company in Sri Lanka is a costly process as it involves legal fees and other expenses related to filing and maintaining corporate documents.
02. Legal Requirements: Companies registered as PLCs in Sri Lanka have to comply with various statutory regulations, such as filing annual returns, auditing accounts, and so on, which can be time-consuming and expensive.
03. Limited Liability Protection: Although private limited companies offer some protection against personal liability, they may not provide complete protection in certain cases.
04. Difficulties for Ownership Transfer: Private limited companies impose restrictions on the transfer of ownership, which makes it difficult to pass ownership from one person to another without the permission of all shareholders.
05. Lack of Flexibility: Private limited companies lack flexibility when compared to other types of business entities, such as sole proprietorships or partnerships. The directors are required to adhere to certain rules and regulations, which can limit the ability of the business to adapt quickly and innovate.
How to register a private limited business in Sri Lanka?
To register a private limited company, you'll have to head over to The Department of the Registrar of Companies. They offer an online registration portal where you can register your company in a few simple steps. You'll first need to check out the availability of your business name through the portal and reserve it if available (Rs.2500 fee will be charged for this).
You can begin the company registration process after the business name is approved. You'll be required to enter the stakeholders, directors, company secretary, and shareholder details during the process. The next step will be to download and fill out Form 1 – Company registration, Form 18 – Consent of the directors, and Form 19 – Consent of the company secretary. Along with these documents, you'll have to submit an Article of Association to finish the registration process. You'll be required to pay around Rs.8000 for the registration.
It will take around 2-3 weeks to get the approval. Once you get the approval, you'll have to give public notice about the registration of your company. The notice must include details such as the name of the company, its registered address, and the names of all stakeholders, along with their addresses.
Once all this is done, you can follow the process of opening a corporate bank account and get the documents attested. When you're done with all this, your company will be officially registered, and you can begin conducting business.
Branding the business
Many newly established businesses skip this step, but it is one of the essential parts of any business. A good brand can help you stand out from the competition and give customers the confidence they need to purchase. Branding your business will also help you create trust and loyalty with customers, which can be beneficial in the long run.
When branding your business, you have two options.
01. Branding your business name
02. Branding your product/s
The branding process is called trademark registration which is a process used to protect your branding from being copied or misused by other businesses. You can register trademarks through the National Intellectual Property Office.

Establish a name and logo for your business/ products.
The business/product name should be easy to pronounce, spell, and remember. It should also be unique so that it is clear from other brands. Especially you must check if the same name already exists and make sure the logo you choose is visually appealing and doesn't infringe on any existing trademarks. Since the logo is an integral part of your branding, you'll want to ensure it reflects your business's values and personality. It should also be versatile enough that it can be used on various products and platforms. Professional logo designers can help you with this task.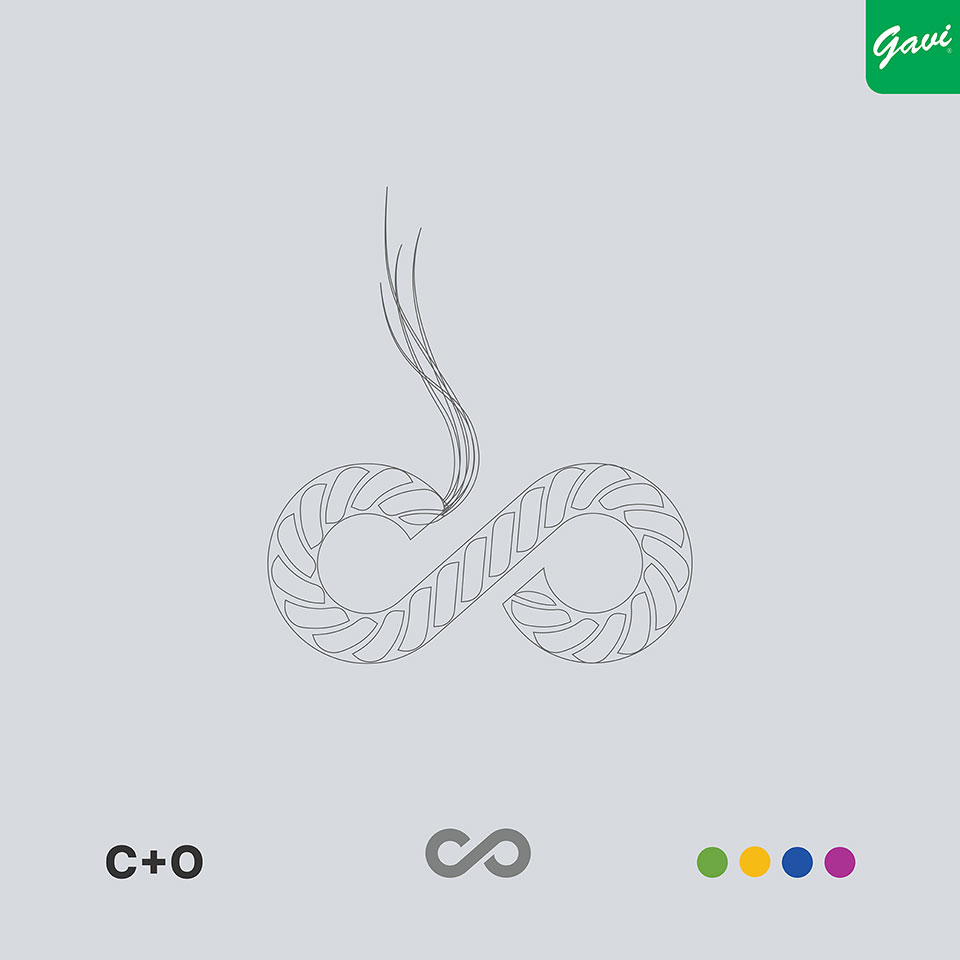 Create a website and social media profiles.
Having a website and social media profiles is also essential for businesses today. Not only do they enable customers to learn more about your business, but they also build trust and credibility. A good website should be optimized for both desktop and mobile devices, contain a clear call-to-action and feature information about your products and services. You can get help setting up your website and social media profiles from web designers.
Marketing your Business
A business can not run successfully without properly marketing it. It is vital to have a well-thought-out plan for how your business will be marketed in order to maximize its potential. As for marketing your business, it can be done through both offline and online marketing channels.
Offline Marketing
Offline marketing is any advertising or promotion done away from the internet. This includes television, radio, print advertisements, and direct mail to reach potential customers. Offline marketing is an excellent way to reach a large number of customers, but it can be expensive.
Online Marketing
Online marketing is the use of digital channels such as websites, search engines, social media, and email to reach potential customers. Online marketing can be done relatively cheaply compared to offline marketing and can be used to reach a much wider audience. It's also easier to track the effectiveness of your online campaigns, which can help you refine your strategies for future success.
Both offline and online marketing is important to the success of a business, but there are some distinct advantages to online marketing. For example, it's incredibly cost-effective when compared to traditional means of marketing such as TV and radio adverts. You can also use online marketing to target specific customers and demographics, allowing businesses to focus their efforts on those most likely to purchase their goods or services. Finally, online marketing is highly measurable and adaptive, allowing you to make changes quickly in response to customer feedback or trends.
No matter the size of your business, online marketing should be an important part of your overall strategy. From creating a professional website to engaging with customers on social media, online marketing offers a range of opportunities to reach your target audience and measure the success of your campaigns.
At Gavi, we offer a range of services to help local businesses get the most out of their online and offline marketing efforts. Our team of experienced design professionals can design a custom package that suits your business' budget and objectives. We know the importance of staying on top of the latest trends and technologies, so our team constantly stays abreast of new digital marketing developments.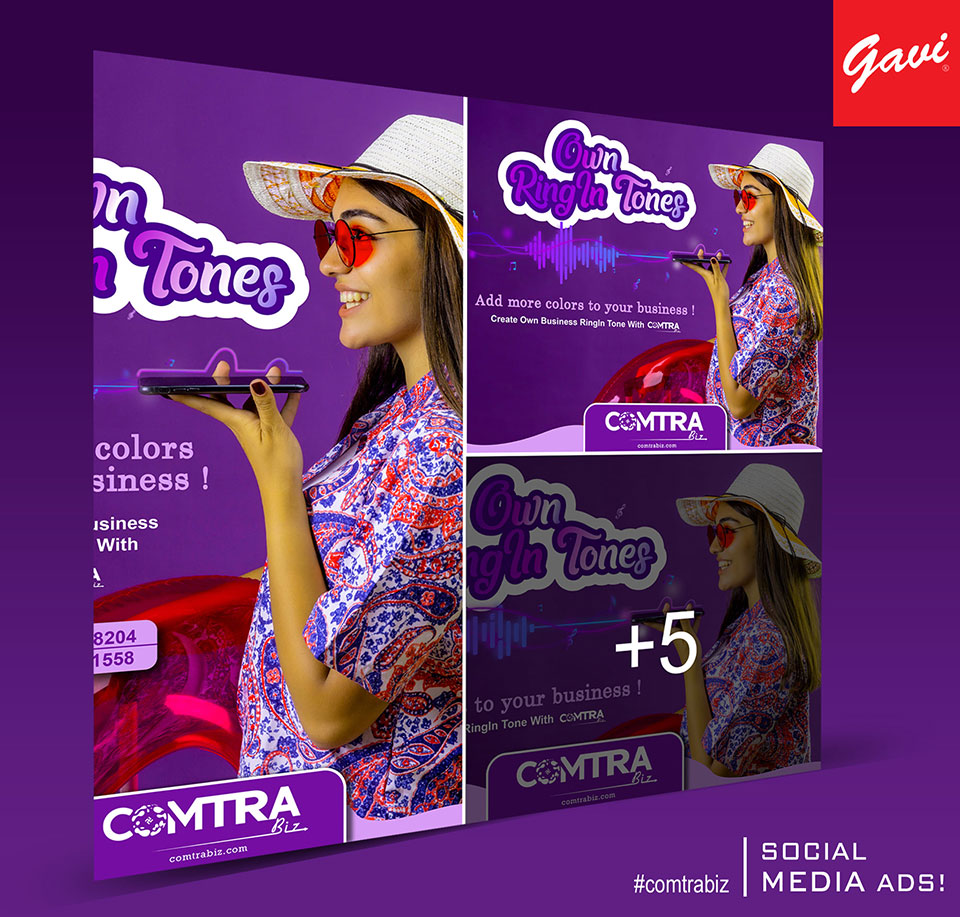 So, if you need any help with your digital marketing campaigns, such as creating and managing social media accounts, developing content strategies, optimizing websites for search engine visibility, or analyzing performance metrics – just give us a call. We're here to help you achieve your goals and make the most of your digital marketing budget. Get in touch today and let us work together to create a customized package that perfectly suits your needs.