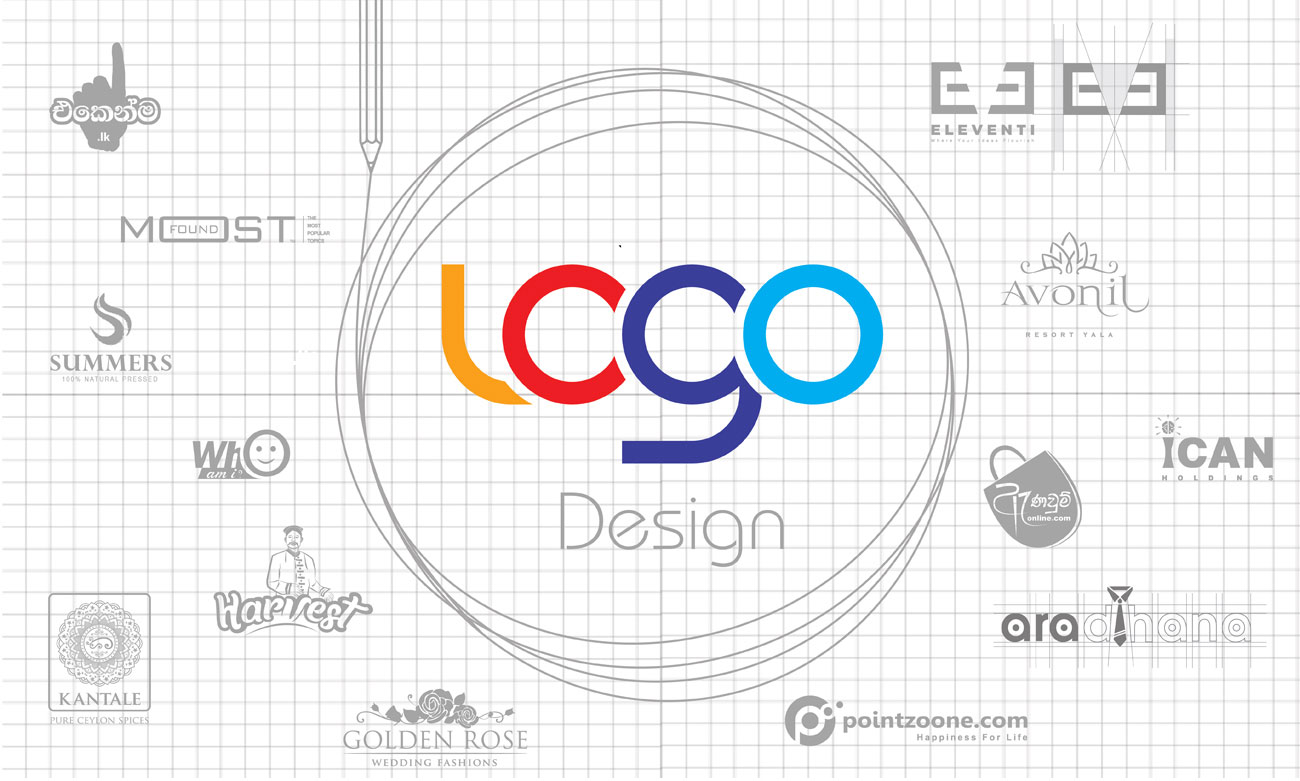 Logo Design Sri Lanka
01. What is a logo design?
With logo design, you have a way to show people what you want to say. Text, color, shape, and pictures are all parts of a logo. It's a picture that shows what your brand is all about and helps people remember it. 
This gives people information and something to remember your brand and ideas by. People have been using visual marks to identify their goods, work, and family lines for a long time. You might recognize them from hieroglyphs, crests of royal families, and other things.
02. Five principles Of effective logo design
Designing a logo will become much simpler when you go into the process with information, expertise, and a well-thought-out strategy. And also, it is essential to have a fundamental understanding of graphic design and its fundamental concepts if you want to produce something of exceptional quality. 
The next step is to identify your target audience and decide what you want to convey to them. When effectively conveying your message to the consumer, your design choices for your company logo will be quite important. 
To design a successful and efficient logo, you must adhere to the criteria outlined in the following principles of logo design.
Simple
Memorable
Timeless
Versatile
Appropriate
03. What is a brand?
A brand stands out from the competition and draws attention in the crowded market of today, which is filled with hundreds of goods and services that are all becoming quickly commoditized. 
Depending on how the brand is sold, advertised, and promoted, a brand name may inspire and represent loyalty, trust, faith, or mass-market appeal. 
In exchange for a distinct identity and stronger confidence in its purpose, a brand helps a product stand out from competing items of a similar kind and allows it to command a higher price. Additionally, a brand is more likely to survive than a generic product.
04. The 5 basic types of logo
A well-designed logo may attract devoted customers by being straightforward and memorable. Recognize that a logo symbolizes a business or brand's principles, goals, and functions. Make sure it will accurately reflect the company when developing one. 
There are other theories out there concerning what a logo is. Most individuals would have several different replies if we asked them what a logo is, but they would all likely be accurate. 
In actuality, you have a variety of logo "marks" at your disposal that you might use for yourself. The five primary kinds of logos will be briefly mentioned in this article, along with some examples of each that you'll undoubtedly be familiar with.
05. How to choose the correct color for your logo designs
Each hue has both a good and a bad meaning. Remember that art is subjective, and logo design is art. Because it conjures up ocean images, some individuals may find the color blue wonderfully calming. 
In contrast, someone with severe thalassophobia may find the color blue horrifying. The truth is that you will never be able to choose a hue everyone loves. 
It's all subjective, as we continually repeat. Your audience must connect with your logo. It might be tempting to want to complete the logo development process as fast as possible, given how time-consuming, labor-intensive, and costly it is.
Knowing what it implies can help you choose the ideal color scheme for your brand's logo. Let's go over each hue individually so you can comprehend the psychology of each color. 
To locate the ideal logo color combinations to experiment with throughout your design process, you may utilize this list of the colors most often used in brand logos to help you narrow down which colors provoke feelings and associations.
06. Logo design trends
Looking forward to what's in store for the next year is one of our favorite things about the conclusion of the calendar year. And also, one of our favorite ways to do so is by looking at the trends in logo design that are gathering popularity and getting set to dominate the scene in the new year. 
This is especially one of our favorite ways to do that. The conception of a company logo is an important part of the branding process. Because your brand's or company's logo is often the first recognized aspect of your product or service that people see, having a fantastic logo is essential to establishing a positive impression on prospective clients or consumers.
Vintage
Hand Drawn
07. How to design a successful logo?
Effective client engagement is a key component of modern corporate success. Marketers develop methods to make sure that customers may interact with a company in several ways. As a result, company owners invest a lot of money in making visual tools that connect and engage customers.
Today, a logo aids in building a strong brand identity rather than serving only as a commercial sign to identify a firm and its goods or services. Even logos created using an online logo creator have the same quality as those created by expert designers.
In the contemporary commercial environment, a logo has various uses. It may convey the appropriate commercial message to your target market. A well-made logo can turn onlookers into devoted clients. A well-designed logo may benefit a corporation and its business in various ways.
Are you looking for a creative logo design? You are at the perfect place for all types of creative logo design. We understand the value of your logo and surely create a unique design as per your requirement from scratch.
'We' 'Perfectionist' is a highly talented and dedicated team, focused on providing unique logo design absolutely from scratch. A Logo is the face of your brand which is as equally important as the success of your business and we make sure to dig the pillars of your success from depth.
Why us?
10+ years of experience
Professional and creative designs with high efficiency
Get source file – Ai, EPS, PSD, PDF & High-quality JPG, PNG
Copyrights will be with the customer
Reliable and quick communication
Lifetime customer support
100% money back policy if not satisfied
100% original & unique vector design from Adobe Illustrator
Logo design Sri Lanka process
Some of our recent work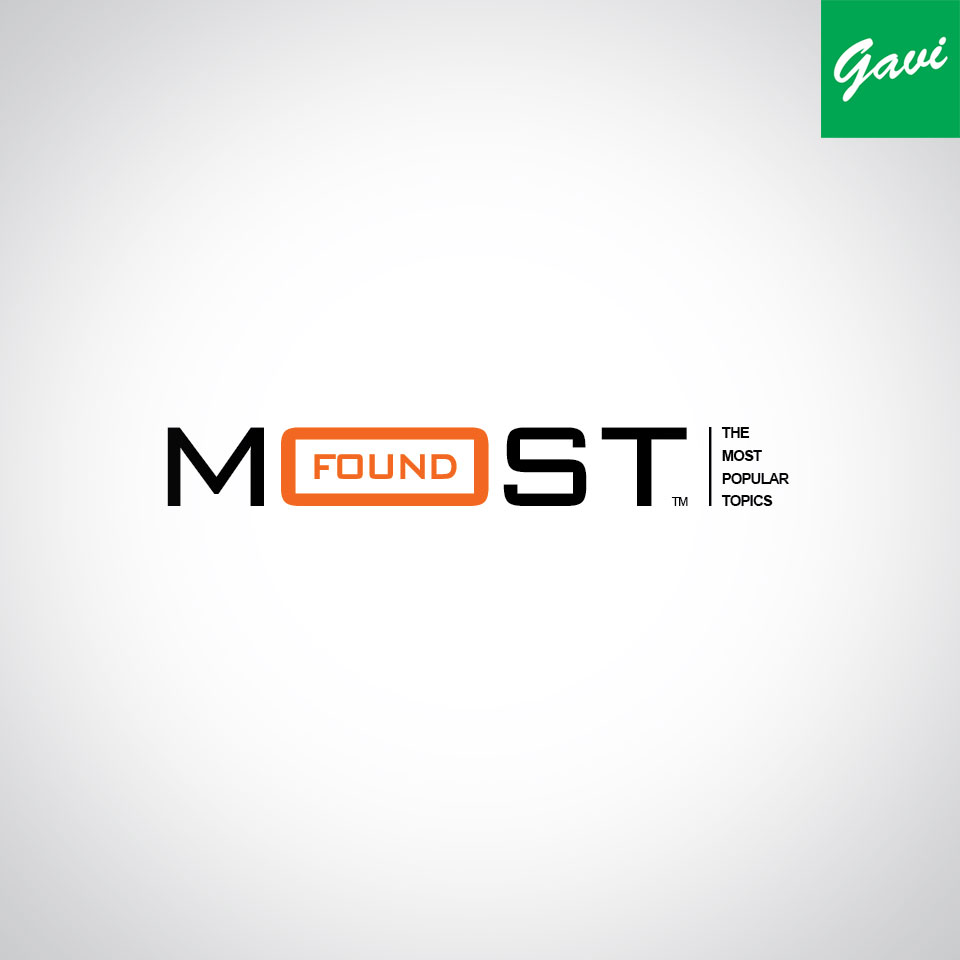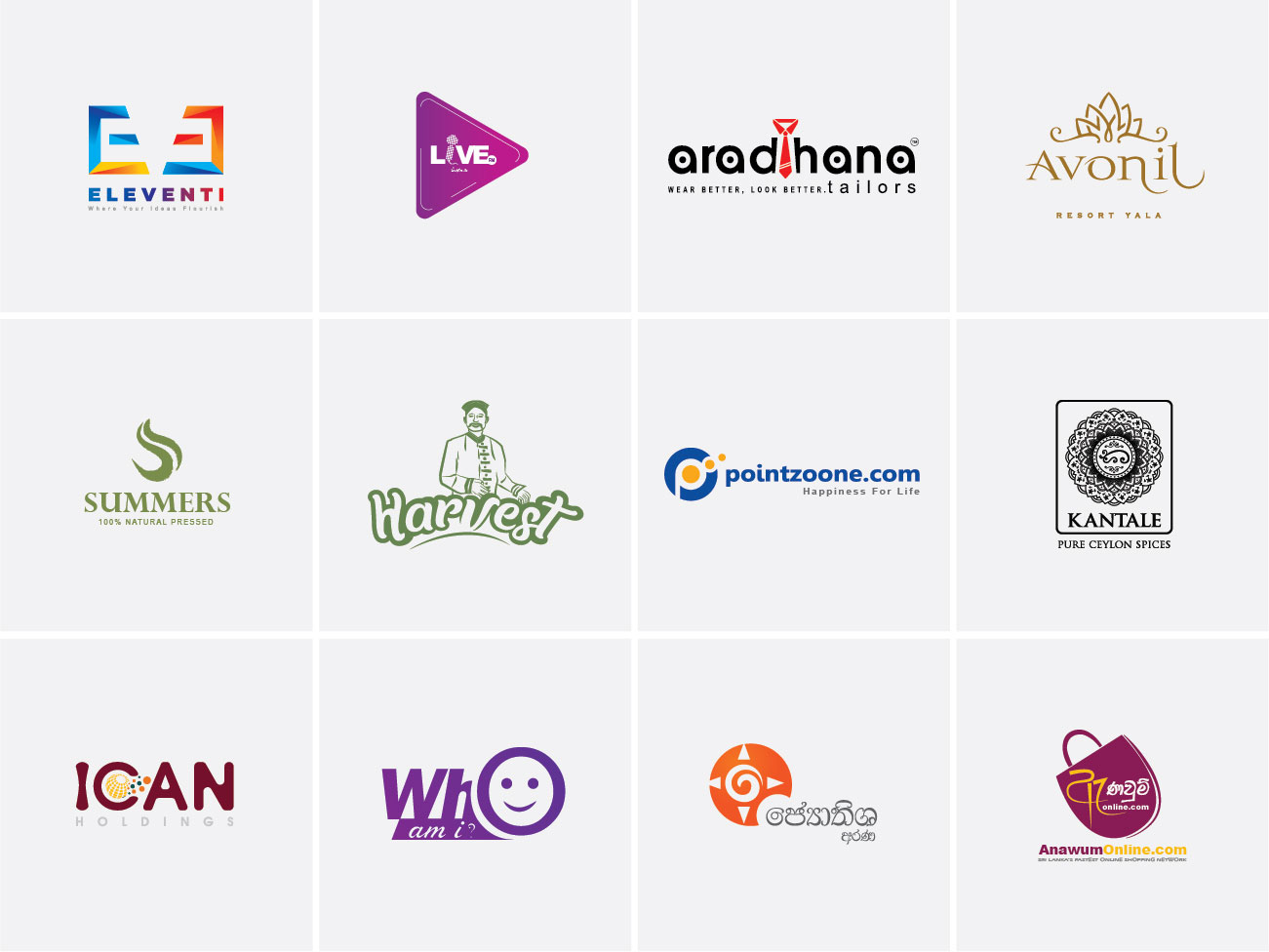 ---
Custom Logo Design
Contact Gavi Digital – logo design Sri Lanka.
Other Services
---